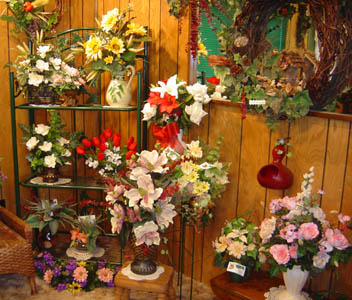 We specialize in silk flower arrangements, grapevine designs, nature crafts, wreaths, driftwood pieces and many other types of home décor. Every one of our products is put together with loving care and attention.

Milton and Carol Wayne, the owners, have been designing crafts for 35 years. Following Milton's retirement in 2001 we opened the Designer's Nest located on Erbacon Road, just outside of Cowen, in Webster County, WV.

Crafts can be made to order for home décor, special events, memorial pieces, funerals and more. The signature for our nest is a bird. Find any piece designed by us without a bird and it is free.